Home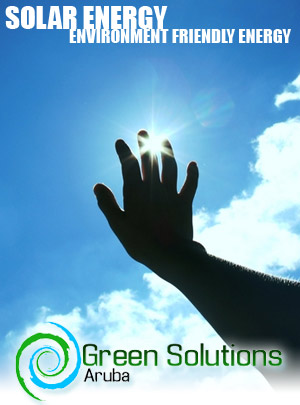 Welcome to the web site of Green Solutions Aruba. We  provide energy efficient solutions to households and businesses.
Our philosophy is to provide a complete consultancy to our clients with a focus on reducing energy consumption and the flow on effects for the environment.
Why solar energy?
-Clean, renewable energy
-Add value to your property
-Low maintenance
-Makes money for you

We design and supply;
-Solar power systems (PV)
-Energy audits
-Energy saving products
For a free assessment  of your house or company please send a request to the following  e-mail address i.martinus@gsaruba.com
Or fill the form on our contact page.
Also on the 3 solutions page you can find basic information that will help you understand how a solar installation works.
On our product page you can find some of the products we offer with their specifications.
For a estimation of the total cost of a solar installation you can download our price list from the download page